Top 20 Kenyan Celebrities with the Most Subscribers on YouTube Tube 2022
Who are the most famous Kenyan YouTubers in 2022? Did you know that content creation is not easy? It takes hours to capture videos and edit them. It requires hard work, dedication, and consistency. You must also create vlogs that are enticing and relevant for people to subscribe to your channel. 
It is not news that many people earn a living from creating content on various social media platforms. Today, we have international and Kenyan YouTubers making large amounts of money on YouTube. It is safe to report that the platform has become the de facto launchpad for the next generation of creators, personalities, and celebrities. 
1) Otile Brown Official- 1.21M subscribers (303,825,118 views).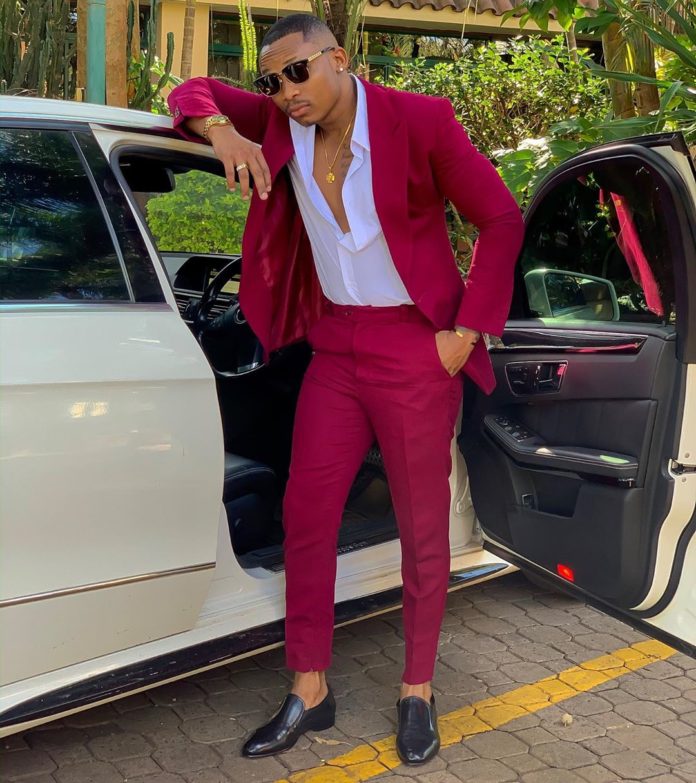 He is a hardworking consistent artist specializing in contemporary urban kunidzia music. He has 72 videos and joined YouTube in April 20th 2016. The mostly confused musician by Kenyans grew up in Mikindani, Mombasa and his real names are Jacob Obunga. Otile was born on 21st March 1994.
2) Bahati Kenya– 1 .04million subscribers (172,099,932 views).
Bahati Kenya real names are Kevin Mbuvi Kiokoand was born on December 1993. He was seen showing interest in the Mathare Parliamentary  seat  but emerged 3rd.He has 269 videos with most of his videos hitting over 1.5M views. He won the heart of people with his former gospel songs but still doing well with his circular music.
3) Willy Paul – 978K subscribers (189,756,522 views).
He's an AfroRNB/Pop singer with 173 videos. His real names are Wilson Abubakar Radidoand the founder of Saldido International entertainment. He was born on 1st September 1993.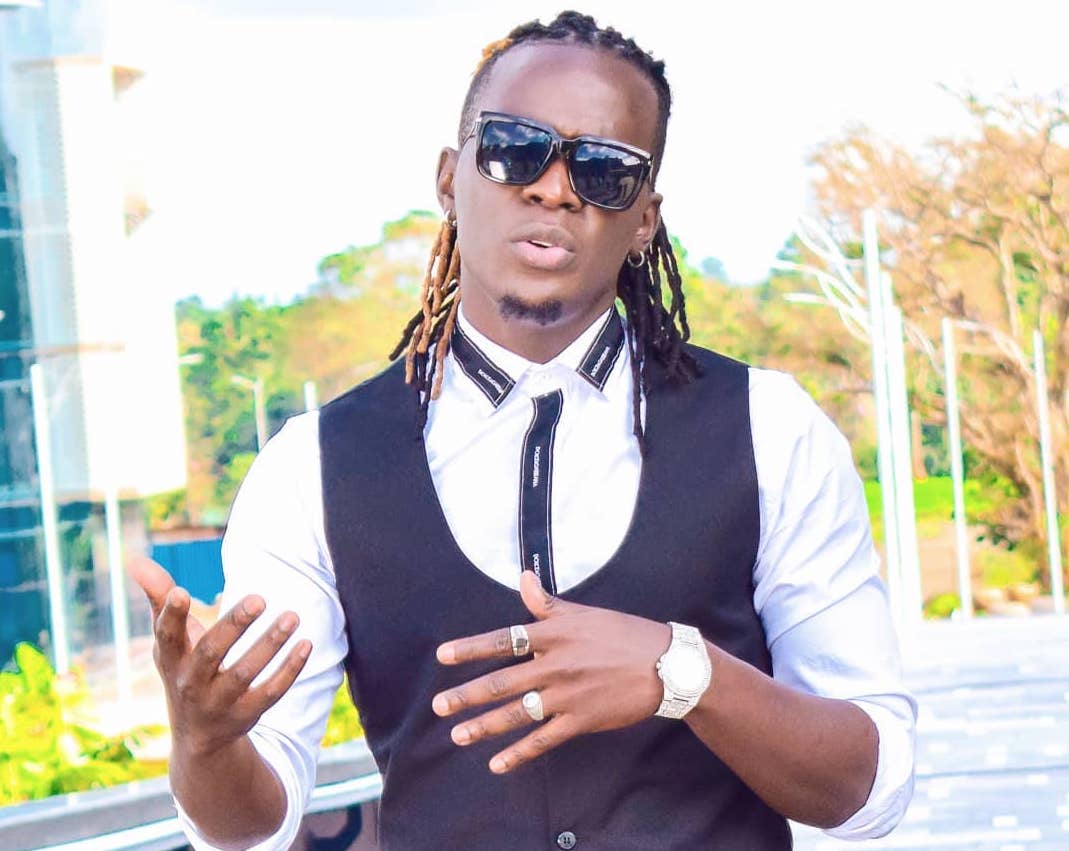 4) Sauti Sol – 944K subscribers (252,739,587views).
Sauti sol is a Kenyan afro-pop band consisting of bienAime Baraza Polycarp Otieno, Willis Austin Chimono, and Savara Mudigi with 244 videos. Most of their videos have over 500K views. They are international performers who have caught the heart of people alover the world.
5) Diana B – 764K subscribers (114,936,673 views).
She's a content creator and a singer. Her songs are attracting over 900k views. Diana Marua came into the limelight after people discovered she was dating singer Bahati.
She was heavily criticized for the relationship because she is his senior. However, the couple has beaten the odds and is still thriving. She launched her rapping career recently and gained much attention and criticism following the release of her first two singles, Hatutaachana and One Day.
6) Rosina Sharon- 690k subscribers (39,393,297 views)
Rosina Sharon has a self-titled channel with over 624k subscribers. She started it on 9th March 2013. Her content is mainly about beauty and glam. Fans love her content because it is made for African skin. The makeup artist usually does makeup tutorials. She teaches her fans how to do various techniques for flawless results. Besides makeup, Sharon is also into fashion.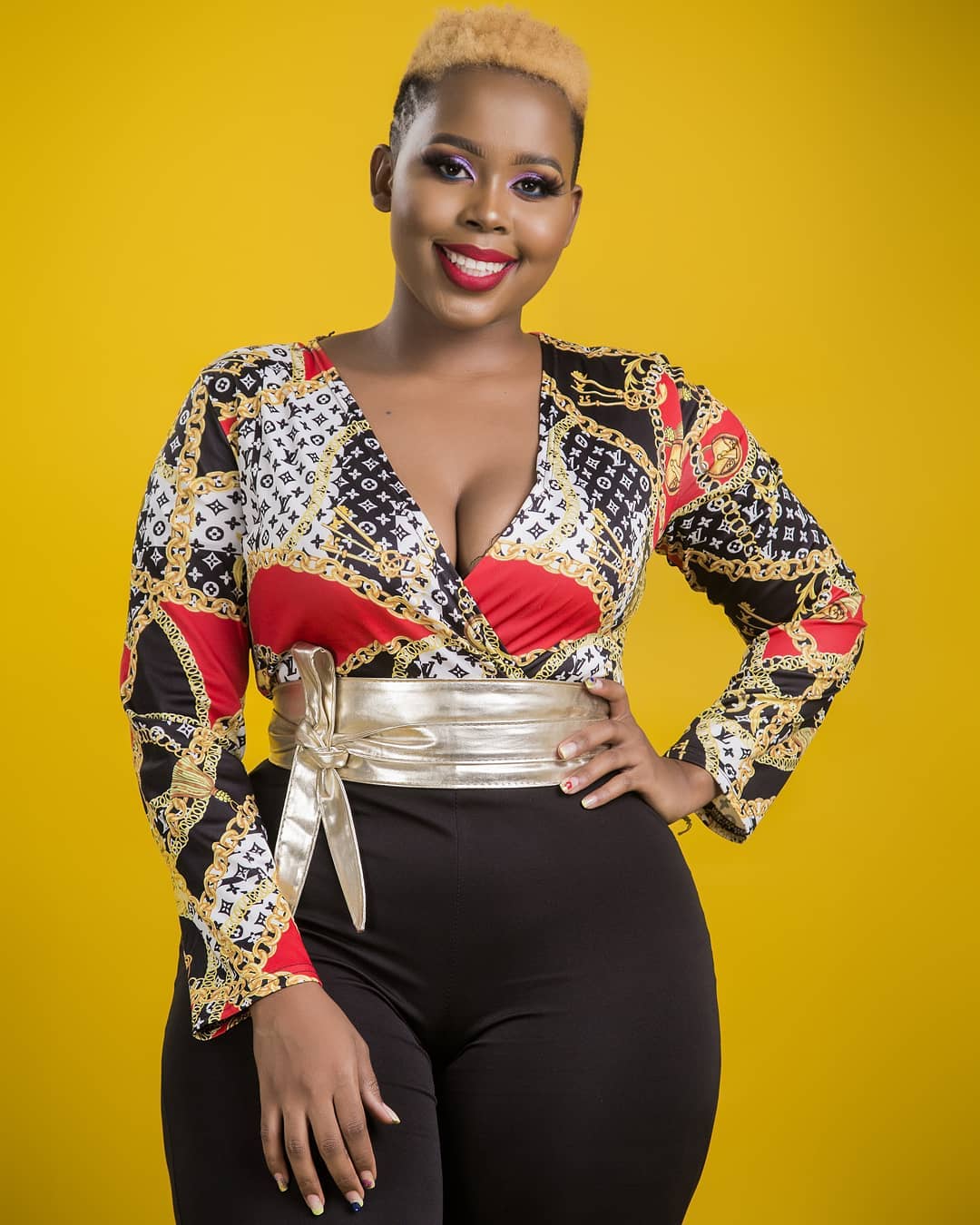 7) Henry Desagu- 661k subscribers (100,908,275 views)
Henry Desagu is arguably the most watched YouTube video content creator after exempting musicians and companies. He joined the platform on 11th august 2016. His eponymous channel has over 661k subscribers. Desagu is a comedian whose real name is Ithagu Kibicho.
The young man went to Menengai High School and thereafter joined Kenyatta University to study economics. His passion for comedy started when he was young, but his parents pushed him to study at the university level.
8) Khaligraph Jones – 649K subscribers (79,883,538views) 
He has 91 videos and created this channel in July 20th 2012. He's well known for this Rap punch lines and the best Kenyan rapper. His real names are Brian Ouko Omollo aka Papa Jones. He's married with one child.
9) The WaJesus Family- 557k subscribers (90,700,325 views)
The WaJesus Family has uploaded over 456videos and has over 557subscribers. The channel is owned by a Christian couple, Peter Kabi and Milly Wambui. They have a son named Taji and feature their extended family in their content.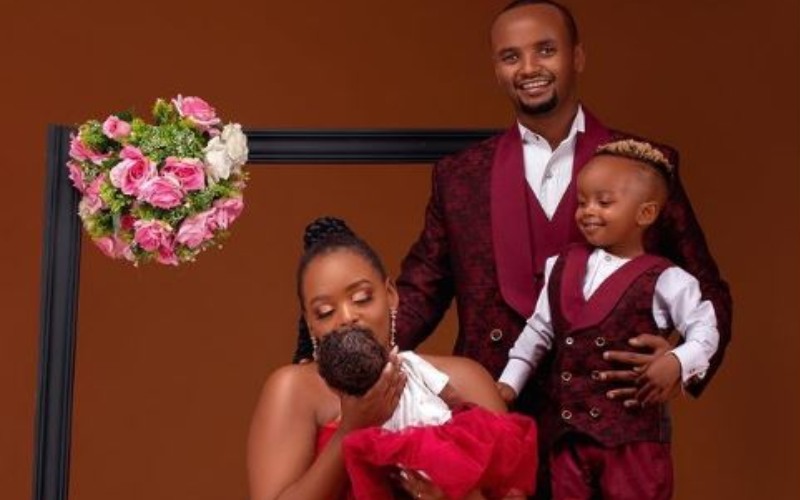 The channel is one of the most subscribed YouTube channels in the country because the videos are entertaining and informative. Kabi and his wife also serve as couple goals for numerous people. The couple shares their love journey, travel adventures, love of God, parenting, and lifestyle. 
10) Eric Omondi- 550 K subscribers (60,053,479)
A comedian with 192 videos most of his videos has hit over1.7M views. Eric Omondi is a household name in the country. He is a comedian who gained fame on Churchill Show. Eventually, he left the show and became an independent comedian. 
Eric is known as The President of Comedy in Africa, a title he received during the African Entertainment Awards held in the United States of America (AEAUSA). BBC ranked him among the top 10 funniest men in Africa.
11) Tales of the crazy Kennar- 536k subscribers (134,374,828 views)
Kennar went to Sacred Heart in Nairobi's Baba Dogo and later Ringa Boys' in Homa Bay. He then joined Jomo Kenyatta University of Agriculture and Technology to study for his undergraduate degree in actuarial science. Kennar describes himself as a crazy person.
He showed interest in comedy when he was in primary school. One of his teachers noticed his talent and encouraged him to write his first script. It was started on 24th July 2017 by a young Nairobian named Kennedy Odhiambo.  
12) Njugush- 595k subscribers (96,953,741 views)
Njugush is a YouTube channel with over 595k subscribers and over 96.9 million views. The channel is owned by comedian Timothy Kimani, alias Njugush. Njugush came into the limelight several years back when he featured as a regular on The Real Househelps of Kawangware. Most people knew him as the funny and slender character who was always being harassed by his onscreen girlfriend, Awiti.
He left the show and became an independent comedian. The skits on the channel usually feature Njugush, his wife Celestine Ndinda, and their son, Tugi. The comedian also collaborates with other artists. Fans love his content because it explores real issues hilariously witnessed in today's world. His wife also has a section that addresses regular life issues, for example, postpartum depression, dealing with in-laws, making investments, and motherhood.
13) Nyashinski – 520K subscribers (103,712,390 views).
Despite the many vies the music artist has only 38 videos and over 103.7 . He has several videos that hit over 2 Million views. His page was created on 10th November 2013. 
14) Nadia Mukami#AfricanPopStar – 498K subscribers(61,091,755 views)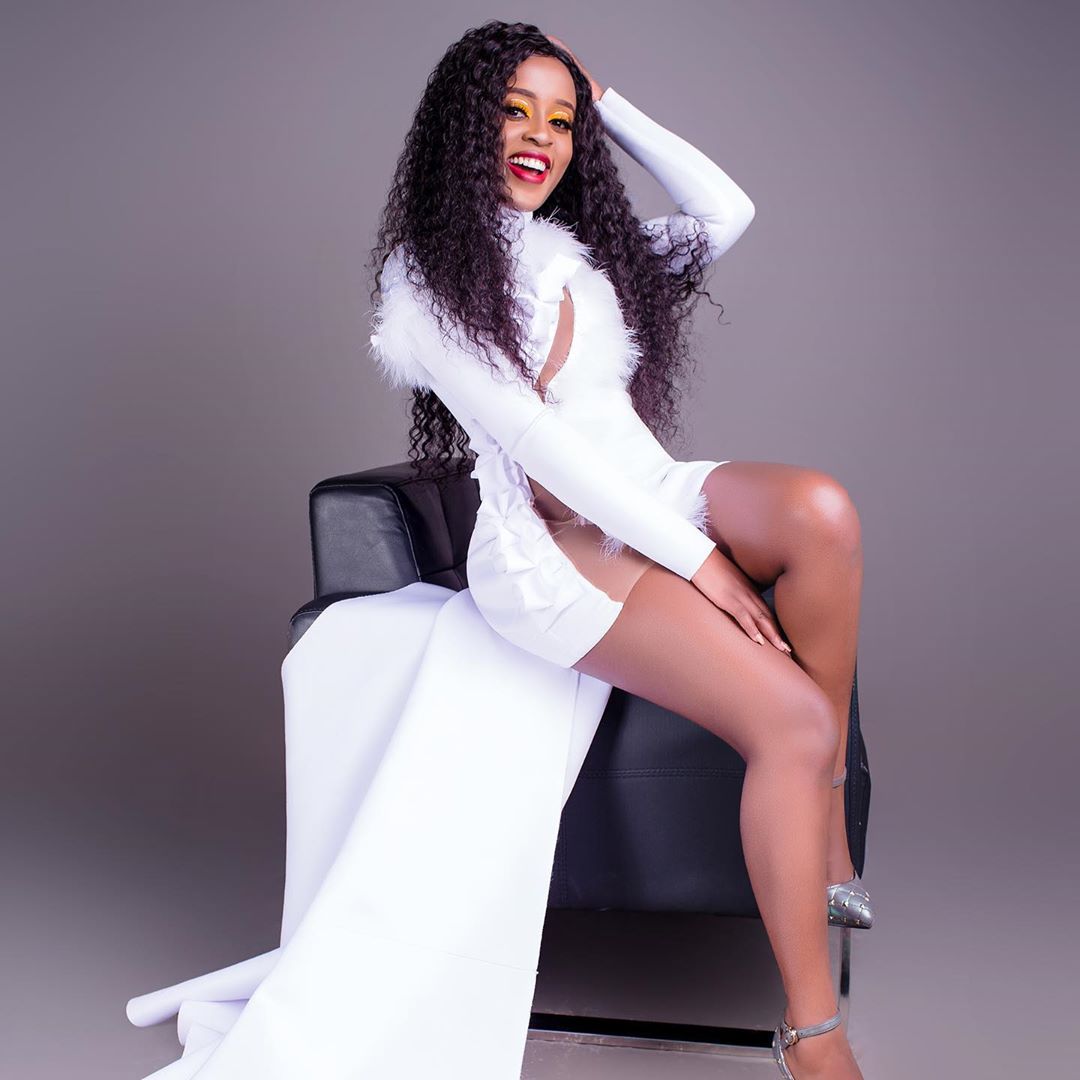 She's a Kenyan Vocalist, Singer, Songwriter, and Performer with 112videos so far with over 61Million views. Her page was formed in May 19th 2017.She has over 498k subscriber married to Arrow Bwoy. Most of her videos have over 3M views.
15) Monk Kenyan comedian- 450k subscribers (58,348,960 views)
The Monk Kenyan comedian channel has over 450k subscribers and over 58.3 million views. The channel was started on 7th August 2017, and it focuses on Kenyan-oriented comedy. It has earned numerous subscribers and viewers because the content is relatable. Young Kenyan ladies and gentlemen do the comedy skits. The main actor and owner of the account is Comedian Monk, born on 12th May 1999. Besides YouTube, he is a standup comedian.
16) King Kaka – 388K subscribers (40,318,023 views)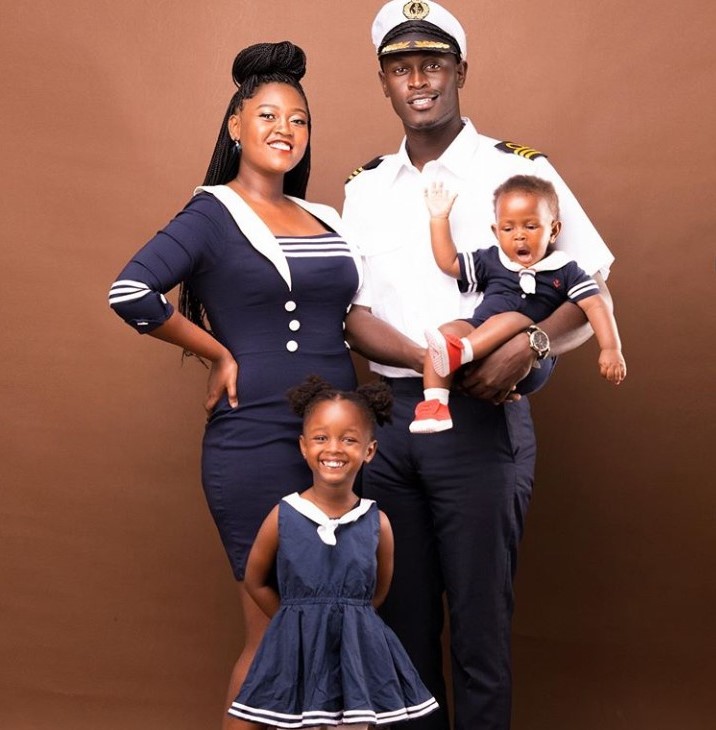 He is a Kenyan musician with 336 videos best known for his vocals. His page was formed back in Jul 13th 2009. He,s a dad and a Husband.
17) Akothe – 386K subscribers (58,295,722 views)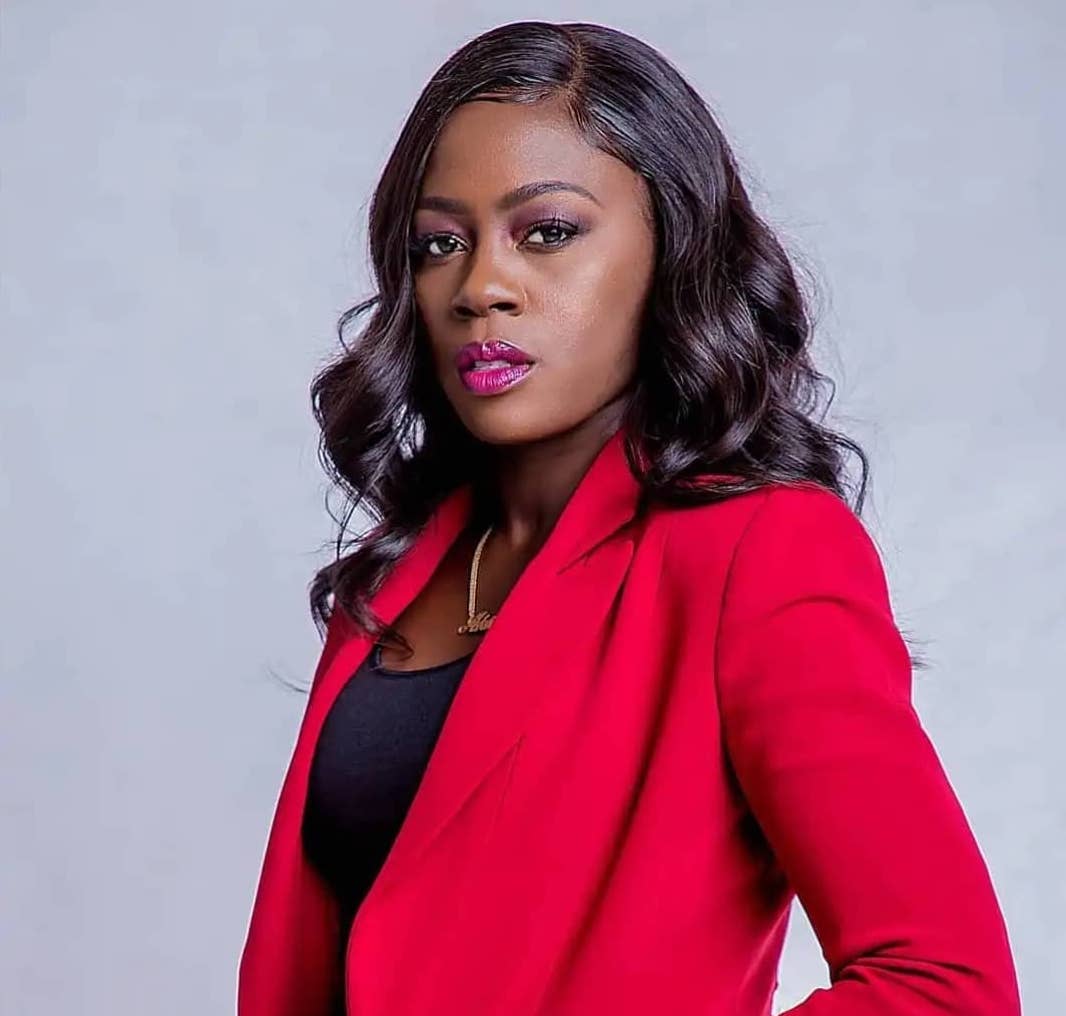 An independent African Queen ready to take you places both emotionally and physically with her performances. She has 276 videos so far. Her page was formed back in August 3rd 2013 and launched her own book "Akothee Qoutes" in June 4th 2022. The true definition of an hard, smart working lady. 
18) Rev Lucy Natasha- 375k SubscriberS (44,020,897 views)
Reverend Lucy Natasha is one of the most flashy preachers in the country. She is a preacher, author, teacher, entrepreneur, and one of the famous YouTubers in Kenya. She joined YouTube Kenya on 15th July 2010 and has over 44 million views on her channel, Rev Lucy Natasha.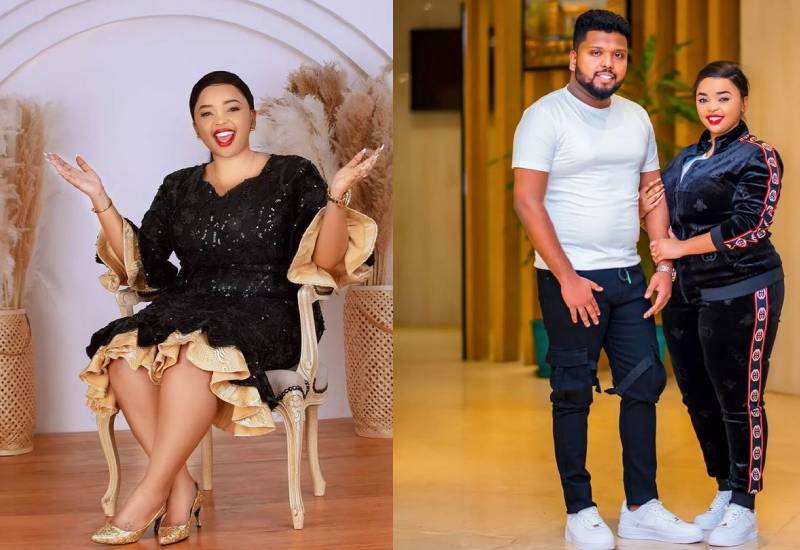 The flashy preacher uploads her preachings, prayer sessions, and testimonies every day. The wealthy and flashy preacher was born on 23rd July 1992 in Huruma, Eastland's estate, Nairobi. She recently got engaged to Prophet Stanley Carmel, and fans are eagerly awaiting the couple's wedding
19) iam_marwa – 347k subscribers (108,921,769 views)
redrick Marwa is the Kenyan waderluster and globetrotter behind the channel iam_marwa. He started his account on 3rd November 2014 and has over 108 million views. He has managed to attract both local and international subscribers. His content is mainly about travel and exploring new places. Marwa enjoys interacting with people from different cultures and communities.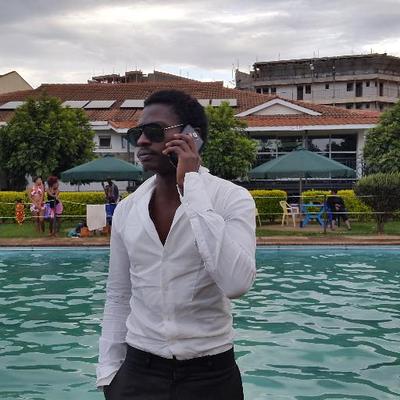 The Jomo Kenyatta University of Agriculture and Technology graduate was employed as a banker. However, he lost his job. Later on, he got a chance to work in Colombia as an English teacher. After flying to South America, he started his channel to share his experience in the new continent. Later, he realized that his content could earn him a living. He has uploaded some of the most watched YouTube videos related to travel in Kenya.
20) Guardian Angel Global- 330k subscribers (65,149,348 views)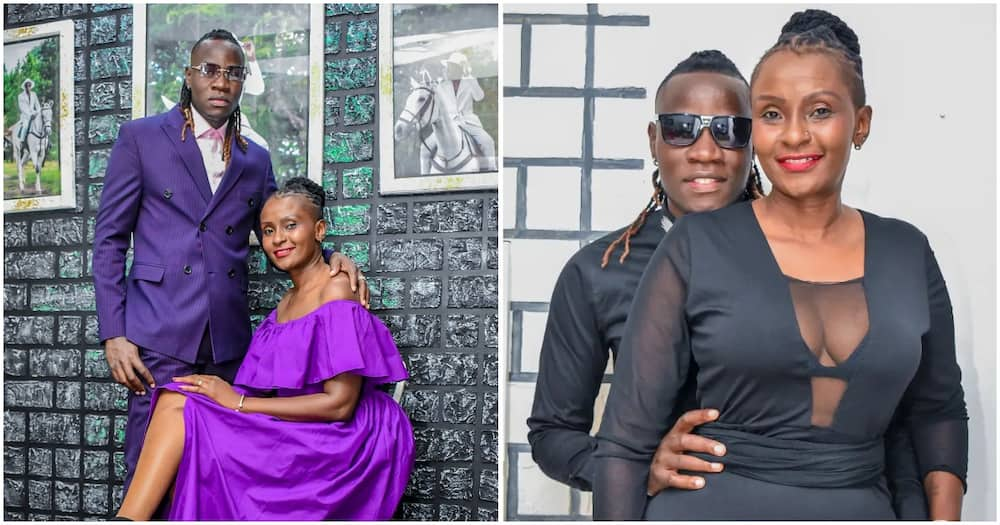 A Kenyan top Gospel Musician, and Songwriter. He has 301 videos most of them with over 1.5K views. He has stayed relevant in the Gospel music industry for a long.
See also:
Abel Mutua- 323K subscribers (30,521,951 views)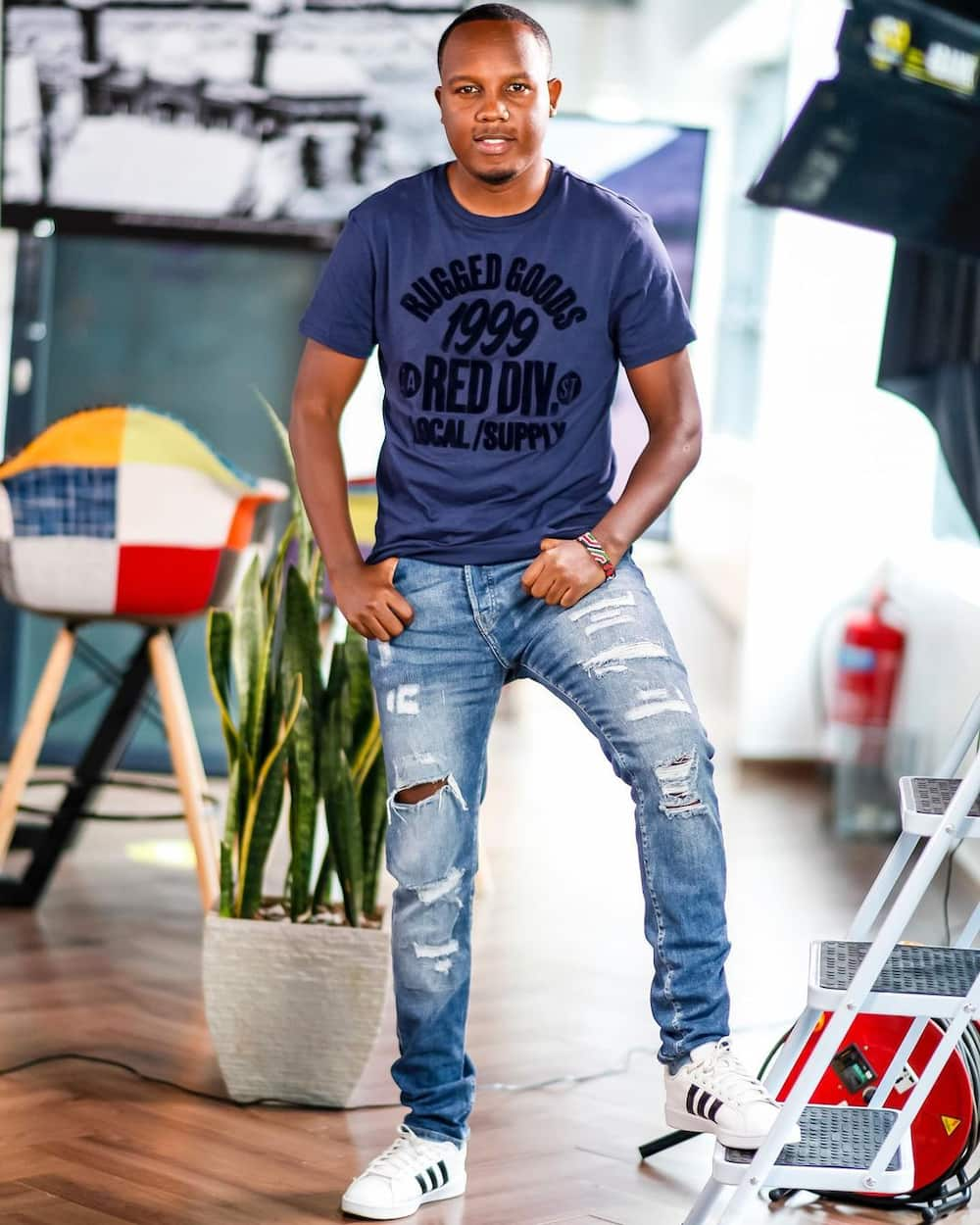 The comedian joined YouTube on 20th May 2011. Initially, he was not very active, but he now uploads content frequently. His self-titled channel has over 323k subscribers and over 30 million views. Fans love his hilarious stories that are also informative and educative
Miss Trudy – 311k subscribers (46,106,027 views)
Miss Trudy is one of the top Kenyan female YouTubers today. Her real name is Getrude Awino, and she mainly does lifestyle and travel vlogs. She has over 311k subscribers and over 46.1 million views on the Miss Trudy channel.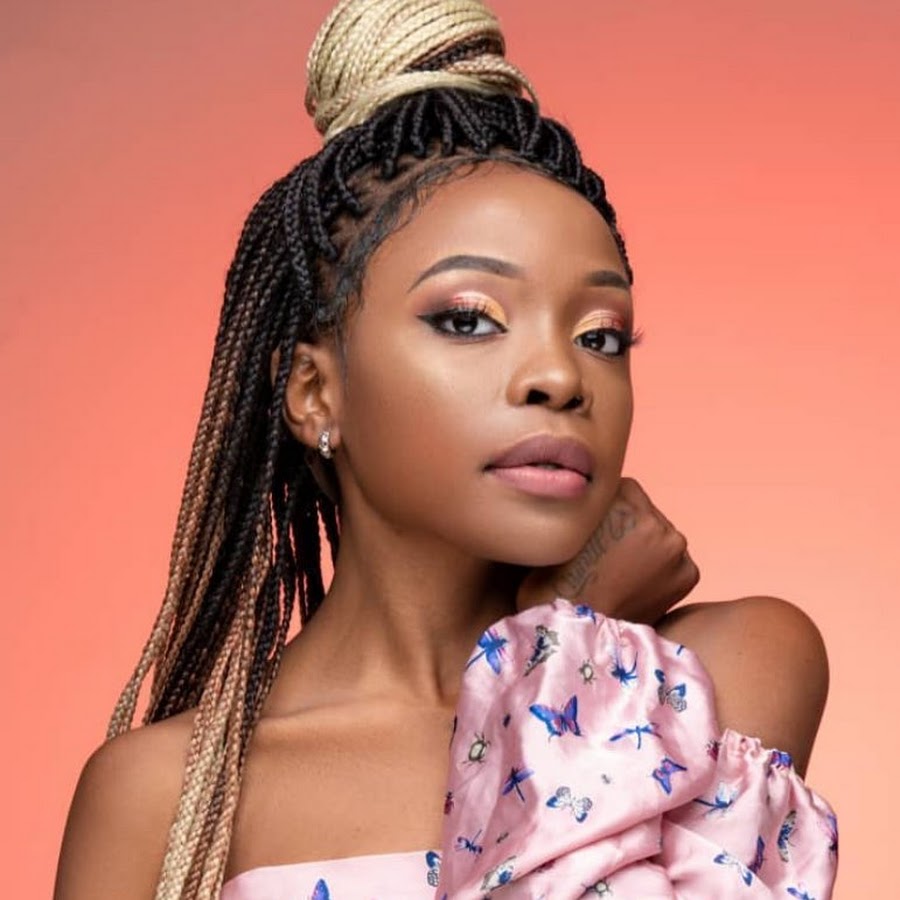 Fans love her simplicity, kindness, and love for adventure. The young vlogger is an alumna of Shinners Girls in Nakuru. She is the last child in a family of three, and her father is a single parent following her mother's demise. She is currently dating Ghanian celebrity and YouTuber, Wode Maya. 
Tanasha Donna-309K subscribers (22,975,252 views)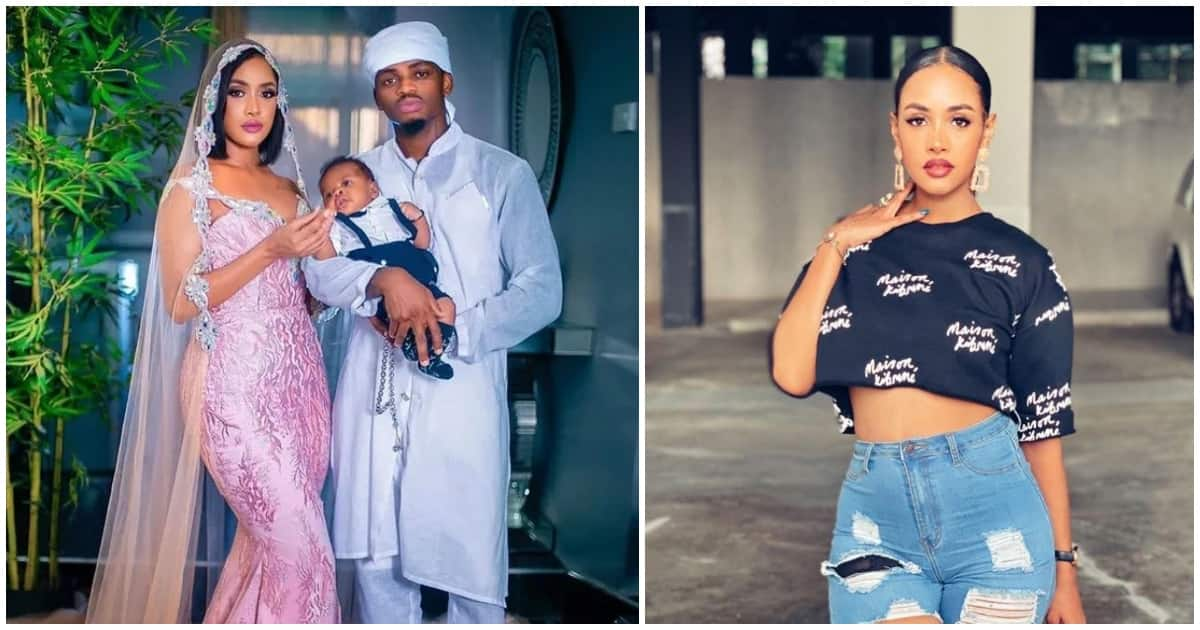 She's among the upcoming Kenya artist who has hit a boom in the music industry.
MCA Tricky TV- 300k subscribers (33,138,138)
MCA Tricky is a famous comedian who featured on Churchill Show. He has an eccentric style of comedy that has earned him phenomenal success on various social media profiles.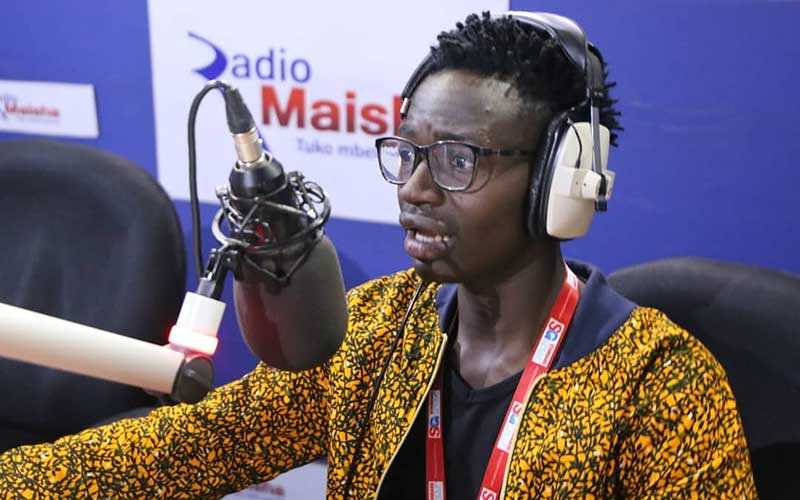 His real names are Francis Munyao. His comedy landed his hosting jobs in Maisha Magic and Milele fm.
Read Also: